CLIK-NVISION
Excite and engage online shoppers with an immersive digital experience.
CLIK-NVision is a cloud-based service that seamlessly embeds 3D visualization and multi-vendor product configurations into existing websites. It empowers customer creativity and increase web traffic, resulting in an increase in sales.
CLIK NVision enables online shoppers to interact with a 3D display while customizing products.  Products from one or multiple vendors can be assembled, checked for compatibility, displayed together in 3D, and added to a shopping cart. CLIK-NVision intelligently displays only compatible products and let users place them at different locations while autonomously checking for interference with other objects.
ALL-IN-ONE SOLUTION
CLIK-NVision is built for all stakeholders. E-tailers and manufacturers use it to maintain 3D product data and rules, while online shoppers use it to try various designs before buying their products.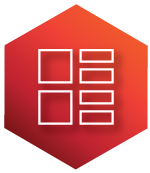 CLIK-CHARTS
CLIK-Charts is a simple-to-use online tool for visual data entry. No download is required! CLIK-Charts enables manufacturers to publish data for availability and digital 3D assembly.  Independent suppliers and manufacturers can publish their own data in an universal format that guarantees automated product configuration and assembly.
CAPABILITIES
Parts database repository
Compatibility rules management
3D Mounting information for assembly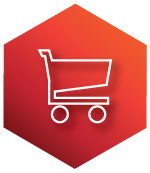 CLIK-STORE
CLIK-Store is a turnkey solution for embedding 3D visualizations into existing online stores and websites. Clients only need to add a few lines of HTML code. CLIK-Store brings all the benefits of customization and 3D assembly to online retailers without of the need to re-entering any data.
CAPABILITIES
3D visualization of any product  in the seller's catalog
Product selector for choosing compatible parts
Assembly of multiple products in the correct layout
Interactive zooming, rotation, and translation
Product placement in a realistic 3D landscape
Integration with online shopping carts